List of letting agents with houses and flats to rent in , Herefordshire, rentrightwithagents.co.uk : List of letting agents with properties for rent in , Herefordshire
Below is a list of letting agents who have properties in this area. Complete the form below to send them all an enquiry.
The Accommodating Company
319 Chase Road
Southgate
N14 6JT
020 8447 8400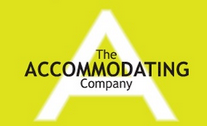 The Accommodating Company is an independent letting agency established in 1992. We have an experienced team of partners and staff who have been with the company since we commenced business. Our aim is to help clients through the often stressful process of renting, working diligently with our Landlords to manage their investments. You can expect us to work enthusiastically on your behalf. We work on behalf of hundreds of individual Landlords with one or more properties to let. We also let and manage large portfolios of property for investment Landlords. We always have a large selection of properties available and updated on a regular basis.